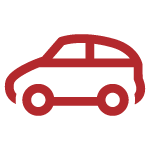 Free pick-up and delivery from your home or office with your minimum order. Contact us at (818) 952-1777 to place your pick-up order. Payment options include pay by credit card (Visa and MasterCard) or by Flintridge Cleaner's secure monthly invoice payment system.
Free Pick Up and Delivery
Some restrictions may apply to your pickup/delivery service.
We help you look your
Best!